MUSHROOM FOREST – Convenience
65,00 kr. incl. moms
A delicious clear umami broth with roasted oyster mushrooms and shiitake.

One of our first limited edition Hot Soul Soup products.
Check out our successful COOP crowdfunding campaign!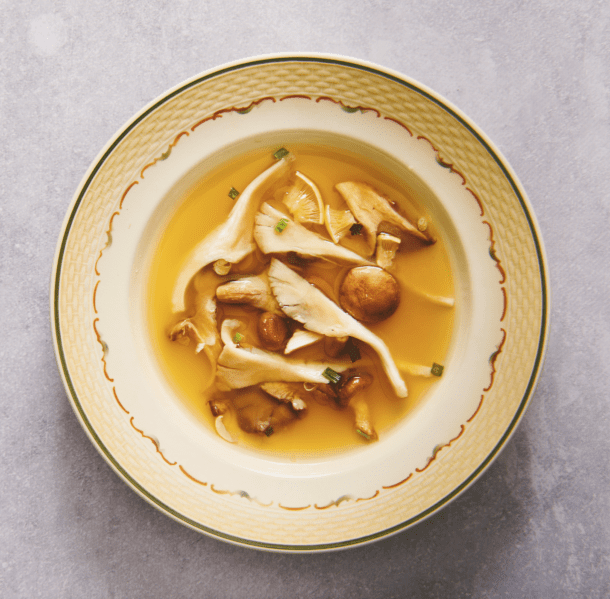 • BOTTLE soup 500 gr 65 kr
Current time between ordering to possible pick-up date is:
1 business day.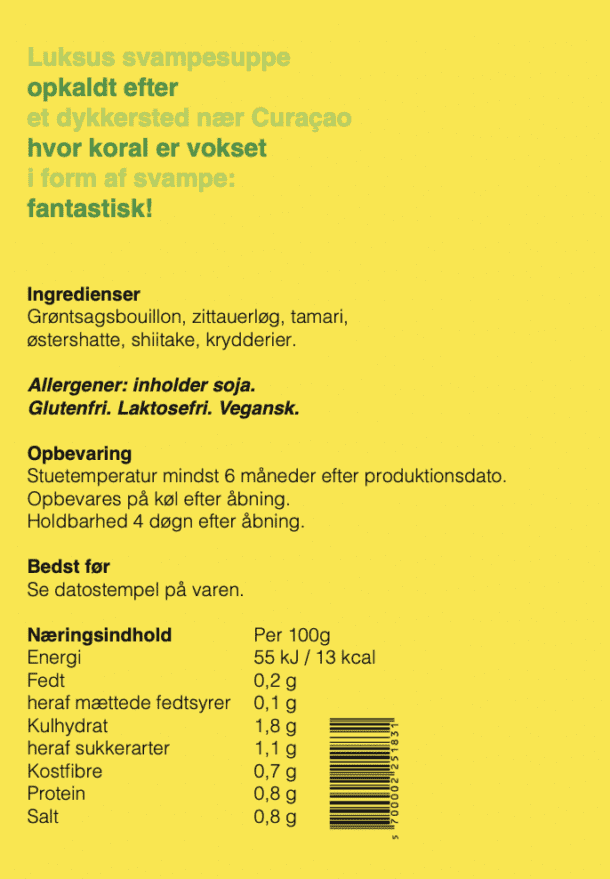 Description
This soup is named after one of the most well-known diving sites around Curaçao. Over time hard coral formations have grown in such a way that they resemble mushrooms, hence the name. The corals provide a great habitat for a variety of marine species. The video is a true mini-holiday for the brain!