PLANTEBISTRO
600,00 DKK incl. moms
The Caribbean Housewife x Kulturtårnet
SOLD OUT
Fridays September 16 – December 16, 2022
Seating at 17:00 – 19:00 and 19:30 – 21:30

In the autumn at the iconic, old bridge tower on Knippelsbro, we offer exquisite food, carefully selected wines, a fabulous view and good company; in short: a very special evening in Copenhagen.

Knippelsbro with the two bridge towers was built in 1937 as a direct road from Indre By to Christianshavn.

In 2017, Kulturtårnet moved into one bridge tower, which has since provided a setting for talks, radio cinemas, exhibitions, intimate concerts and not least the annual summer restaurant.

This year, the Culturetower welcomes Copenhageners and its visitors to The Caribbean Housewife's Plantebistro!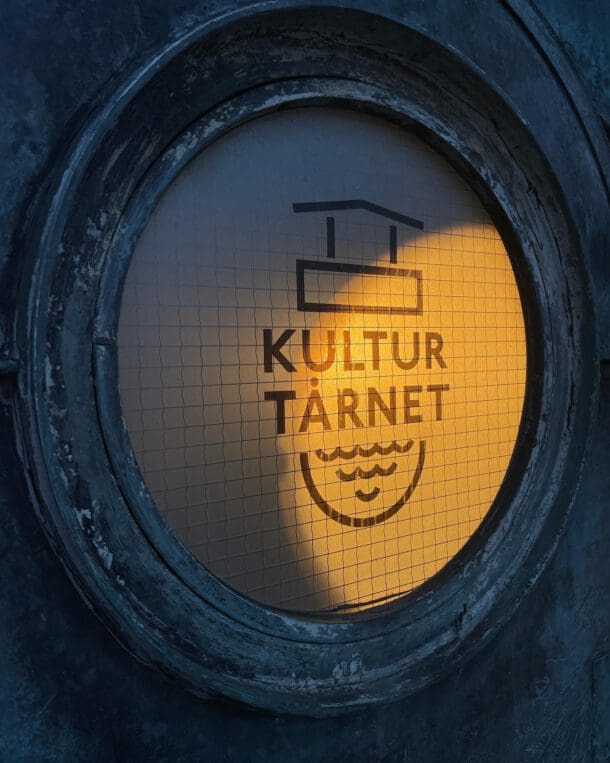 Menu
The dinner consists of 1 amuse bouche and 3-courses.
We strive to use the best organic, seasonal produce.
Pairing with carefully selected natural wines from our natural wine importer Rosforth & Rosforth under Knippelsbro:

Squash Ceviche
Amuse bouche with green zucchini, lime, edible flowers.
Dressed in The Caribbean Housewife's vegan garum.

Pick Me Up, Pumpkin
Creamy coconut soup with roasted hokkaido pumpkin, lemongrass, a hint of chile de árbol and sea buckthorn for the perfect Caribbean-Scandinavian marriage.
Served with our homemade heavenly cornbread on the side.

Noodle Kisses
Sweet potato noodles with fresh vegetables, roasted oyster hats and mini shiitake mushrooms: a lovely umami dish.

Yes, Pecan!
Caramel-pecan cheesecake created with cashews and creamy coconut. The perfect end to the Plantebistro!

Natural Wine Pairing
Starter with a glass of Chenin Blanc (white wine) from Julie and Toby Bainbridge.
Main course with a glass of Gamay (red) from Elisa Guérin.
Dessert with a glass of sparkling Pét Nat Blanc from Manoir de la Tête Rouge – Guillaume Reynouard.

Kombucha Pairing
For those who want alcohol-free options, we offer delicious drinks from Kombucha Time.

The price is DKK 600 + ticket fee.

Allergies?
The menu is plant-based, vegan, gluten- and lactosefree.
The dessert contains cashew nuts.

Location
Kulturtårnet
Knippelsbro 2
1400 Copenhagen K

Booking
Bookings are closed at Madbillet!

Playlist
Get in the mood with this ambient Amapiano playlist!



Photo
Maik Losch
Description
The Caribbean Housewife x Kulturtårnet – Plantebistro
SOLD OUT
Fridays September 16 – December 16, 2022
Seating at 17:00 – 19:00 and 19:30 – 21:30

Kulturtårnet
Knippelsbro 2
1400 Copenhagen K

Bookings are open!

Natural Wine Pairing
2021 Les Jongleurs TH22
Cuvée Les Jongleurs – Julie and Toby Bainbridge, Chenin Blanc (France / Loire / Anjou)

2021 Beaujolais-Villages
Elisa Guérin, Gamay (France / Rhône / Beaujolais / Chénas)

2021 Free Mousse Pét Nat Blanc TH22
Manoir de la Tête Rouge – Guillaume Reynouard, Cabernet Franc, Chenin Blanc
(France / Maine-et-Loire / Terranjou / Anjou-Saumur / Le Puy-Notre-Dame)