PLANTEBISTRO I Spring 2023
600,00 DKK incl. moms
The Caribbean Housewife x Kulturtårnet
SOLD OUT
Every Friday: February 17 – May 26, 2023
Seating at 17:00 – 19:15 and 19:45 – 22:00

The Caribbean Housewife returns at the iconic, old bridge tower on Knippelsbro! We offer exquisite food and natural wine, a fabulous view and good company; in short: a very special evening in Copenhagen.

Knippelsbro with the two bridge towers was built in 1937 as a direct road from Indre By to Christianshavn.

In 2017, Kulturtårnet moved into one bridge tower, which has since provided a setting for talks, radio cinemas, exhibitions, intimate concerts and not least the annual summer restaurant.

This year, the Culturetower welcomes Copenhageners and its visitors to The Caribbean Housewife's second Plantebistro!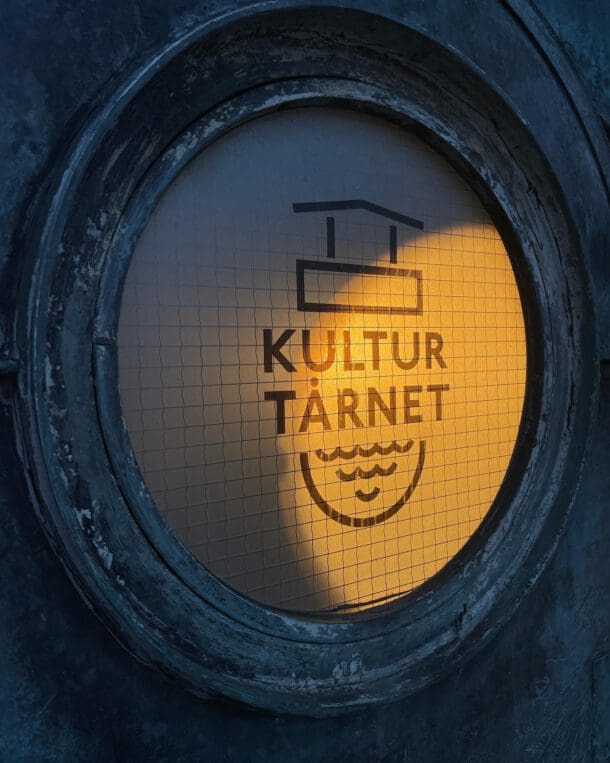 Menu
The dinner consists of 1 amuse bouche and 3-courses.
We strive to use the best organic, seasonal produce.
Pairing with 3 carefully selected natural wines from our importer Rosforth & Rosforth under Knippelsbro:

Kickstarter
Amuse bouche with mango ceviche and a hint of spice to get you fired up for the upcoming feast.
Dressed in The Caribbean Housewife's vegan garum.

Love Potion No. 9
Creamy coconut soup with roasted beetroot. One of our most sensual soup classics.

Jack Love
Jackfruit tostadas with velvety guacamole, fresh pico de gallo, and salsa verde.

Purple Rain
Eye Candy on your plate: homemade purple yam "ube" ice cream with passion fruit nata de coco. The perfect Happy End to the Plantebistro!


Natural Wine Pairing

2021 Pét Nat Rosé Tohu Bohu TH22
Les Errances – Maïté Perrocheau and Warren Truchon
Grape: Grolleau, Cabernet Franc
France / Loire Valley / Anjou / Chalonnes-sur-Loire

2019 Tinto Matorral
Viña González Bastías – Daniela Lorenzo and José Luis Gómez Bastías
Grape: Pais
Chile / Maule Valley / San Javiers

2020 Pét Nat Rosé 'La Danseuse' TH22
Julie & Toby Bainbridge
Grape: Groslot, Cabernet Franc 
France / Loire Valley / Anjou / Chavagnes-les-Eaux


Kombucha Pairing
For those who wish an alcohol-free option, we offer delicious drinks from Kombucha Time.


The price is DKK 600 + ticket fee.


Allergies?
The menu is plant-based, vegan, gluten- and lactose free.

Location
Kulturtårnet
Knippelsbro 2
1400 Copenhagen K

Booking
Sold out at Madbillet

Playlist
Get in the mood with this ambient Amapiano playlist!


Description
The Caribbean Housewife x Kulturtårnet – Plantebistro
SOLD OUT
Every Friday: February 17 – May 26, 2023
Seating at 17:00 – 19:15 and 19:45 – 22:00

Kulturtårnet
Knippelsbro 2
1400 Copenhagen K

1 amuse bouche, 3-courses and natural wine or kombucha pairing (alcohol free).

Bookings are sold out at Madbillet

Photo
Henriette Elmøe