SPICE UP YOUR LIFE
725,00 DKK incl. moms
One time only
August 25, 2021
17:00 – 21:00

Spisehuset
Slagtehusgade 5C
1715 København V
BOOKING
Head over to Copenhagen Cooking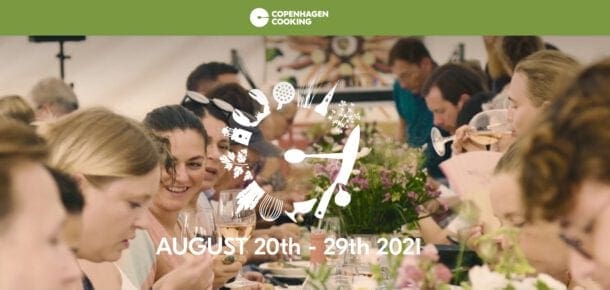 Jamain Brigitha aka The Caribbean Housewife is known for guarding her cooking secrets closely. For Copenhagen Cooking, she makes an exception by sharing methods and inspirations behind her distinctive Caribbean and Latin inspired cuisine.

The unique Caribbean and Latin American cuisine from The Caribbean Housewife can not be found in other places in Denmark. It is inspired by traditional recipes from tropical places in the West Indies region and Latin American region, such as Cuba, the Netherlands Antilles, Jamaica, Surinam, Trinidad and Tobago.

For this event you get to join her in the kitchen where she will teach you how to turn basic ingredients into a mind-blowing dish packed with flavor. Useful for those who want to make their lives more passionate and colorful, or perhaps even seduce that special someone.

After the masterclass we get to enjoy the food we made together. The event is suitable for vegetarians and vegans, as well as people who are gluten- and lactose intolerant. Please send us a message in case you have food allergies, so we can take this into account.
Menu
Kiss Me, Baby!
Amuse-Bouche surprise with mango
Love Potion No. 9
Beetroot soup with coconut
Noodle Kisses
Sweet potato noodles with mushrooms and veggies
Raspberry Beret
Panna Cotta dessert with coconut and raspberry
Lovely Lavender
Lavender Cocktail (alcohol free)
Sorrel Punch
Hibiscus Cocktail (alcohol free)
Burning Love
Hot Sauce
Photo
Love Potion No. 9
Nicolai Mork for MAD og Venner
Description
MASTERCLASS
One time only during Copenhagen Cooking at our Spisehuset location in Kødbyen on
August 25, 2021

There are only a few spots available.
The booking is done at Copenhagen Cooking and the order is binding.
You will receive a confirmation by e-mail.